Leave it to us!
The team at Premier Sealcoating and Line Striping is here to make sure your sealcoating and line striping needs are met. Our professional team has the experience to keep your property looking great.
CONTACT US!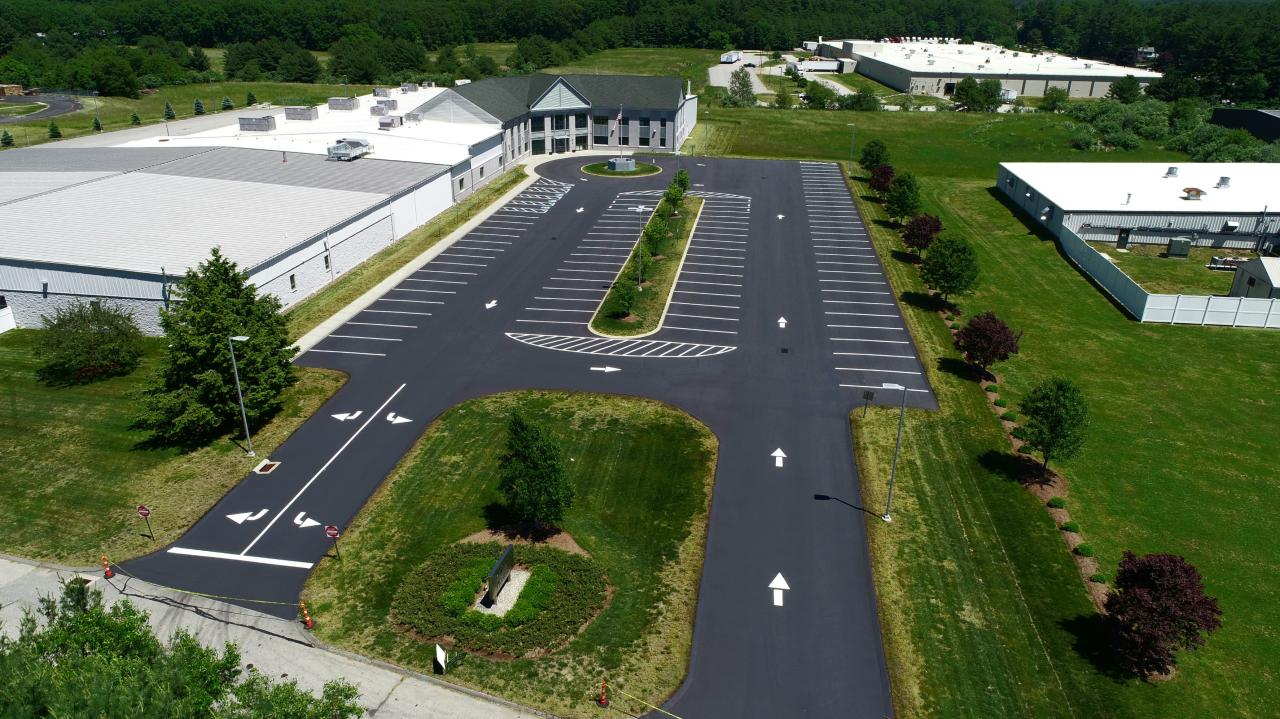 Our Mission
For more than a decade, people have turned to the professionals at Premier Sealcoating & Line Striping Inc. for all their asphalt striping and maintenance needs. We provide our customers throughout Massachusetts, Connecticut, and Rhode Island with full sealing and protective maintenance services, including color and traditional seal coating and cracking asphalt repairs.
We stand by every job, working to do the right job the right way the first time to provide the highest quality of service to our customers. Your paved surfaces represent a substantial investment, and we work to protect and preserve your asphalt from wear and tear from traffic and weather to last for many years to come.
We also perform specialty striping and coating work, including basketball and tennis courts. Our seal coating process can last up to 10 years, providing unmatched quality protection to keep you on your game. We also perform touch up, power washing and sweeping services, to keep your courts and lots in great-looking condition.
For more information on our services, give us a call today 1-508-340-9713 or email us at info@premiersealcoatingma.com.
PREMIER SEALCOATING AND LINE STRIPING
Flexibility to Meet Your Needs
Our team is big enough to meet your need while delivering personal, tailored solutions.
Knowledgeable
Our experienced staff will be there to answer your questions or help keep you moving ahead.
Consistent Results
We are dedicated to your complete satisfaction at every point in the process.
Quality
Our team is driven to deliver quality materials and impeccable service.
Big Solutions
From remarking lines and spaces, to new lots and lanes, let our professional team handle all your pavement marking and striping needs.

RiteWay True Bounce Crack Repair
Sealcoat large parking lots
Tennis court crack repai