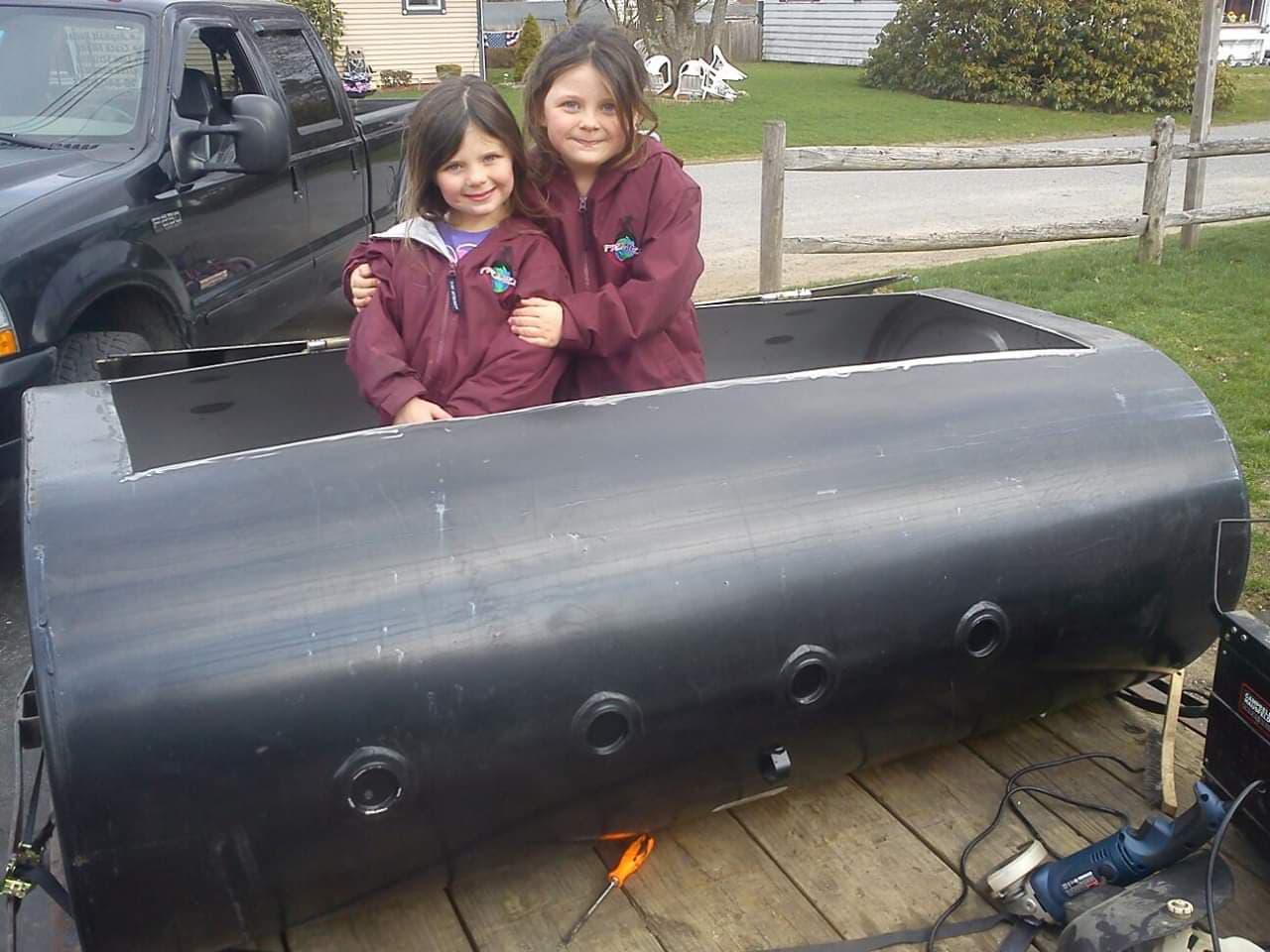 In 1996 Ryan a 17-year-old boy moved to Swartz Creek, Michigan to live with uncle Robert Ward, owner of D.O.W Asphalt in Grand Blanc Michigan. Working on the sealer crew he learned the ins and outs of the application process.
In 1998 Ryan moved Back to Massachusetts when his Father Gary was able to get him an entry-level position at the newly announced F.W. Webb Co. Pipe Depot. Ryan Worked his way up from a warehouse person to their #2 driver, a career he expected to have his entire life.
2004 Ryan's wife Sheryl left her job to stay home and raise our four daughters. I knew if I could find a place to buy sealer in bulk I may have a way to earn some side money.
With a 330-gallon oil tank purchased from Webb, 2 buckets, weed wacker, backpack blower squeegee and a 6x10 landscape trailer, Premier Sealcoating was born.
After years and years of being in business new customers followed by repeat customers gave him a base of pretty steady work every season. It was getting hard to handle because each year they would get so much new business that Ryan would wind up taking vacations from my 1st job to work my 2nd.
Ryan would get big jobs and then immediately take the money and turn it into purchasing better equipment that would allow him to do these bigger jobs faster.
Over the years we grew to have quite the reputation so much so that SealMaster, our local vendor asked if Ryan would like to come be the general manager of their Worcester location, leaving the application side and getting into the vending side.
After 17 years at FW Webb and 10 years of running your own company, he is contemplating giving those things up to go run a seal coating plant? Off he went.... there Ryan learned how to make sealer from raw material, and personally made 10s of thousands of gallons of coaltar and AE sealer as well as he learned almost every problem in the asphalt and sport court industry and what product and tools there is to correct it.
But in the end owning a business was Ryan's true calling, he left SealMaster and opened Premier Sealcoating and Line Striping Inc. in 2014 where they have grown to one of the most recognizable name in sport court and parking lot maintenance industry.
The picture above is of Ryan's 2 youngest daughters Justine & Alyssa April of 2007